CarversIndia Trades LLP
A social enterprise based in Jaipur, Rajasthan, India. Our goal is to create environmental and social change through revitalizing menstrual practices that are healthy, environmentally sustainable, culturally responsive and empowering. We produce and sell washable cloth pads made of bamboo charcoal (certified by PETA VEGAN and passed anti-bacterial testing by TUV Rheinland) We work to create awareness around menstrual health education and open dialogues on menstruation all along the way. The pads are manufactured by women at NGO PraveenLata Sansthan.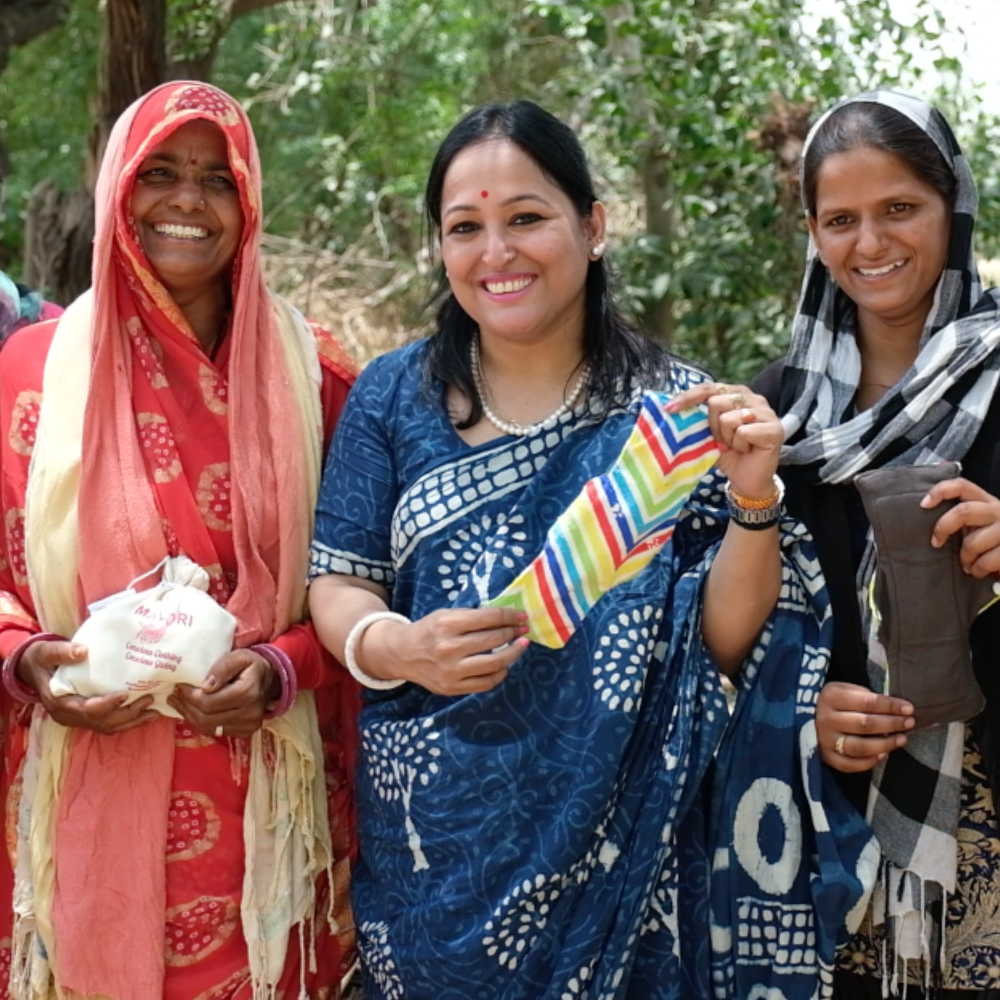 HOW WE WORK
We are a team of passionate women working together to create the future we dream of.
Our work is evenly divided between not-for-profit activities like education and research, and commercial activities to market and sell our pads.
Volunteers, interns, and ambassadors around the world support the MeraPad Project by joining us in regular intervals.